Orchid Café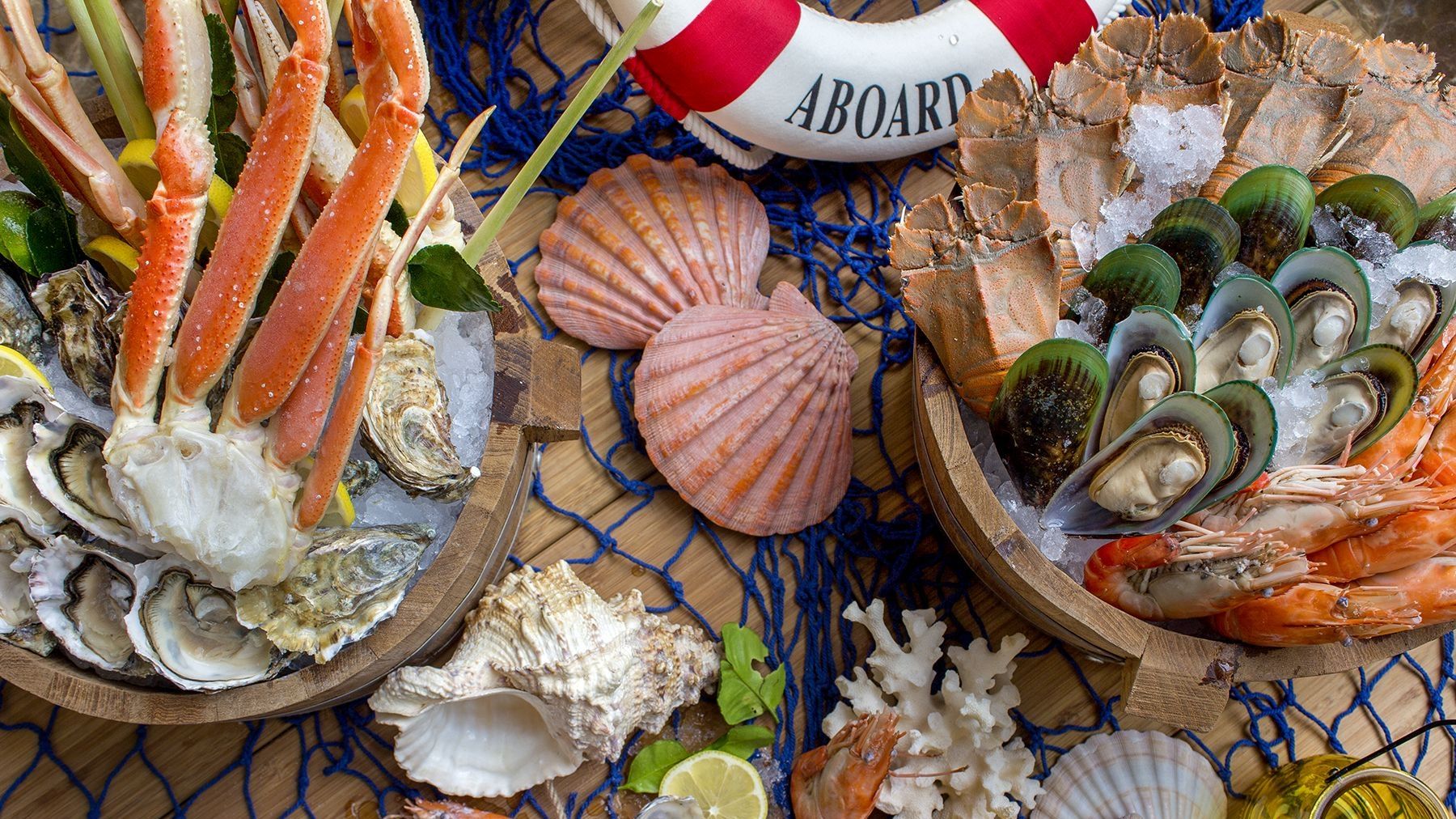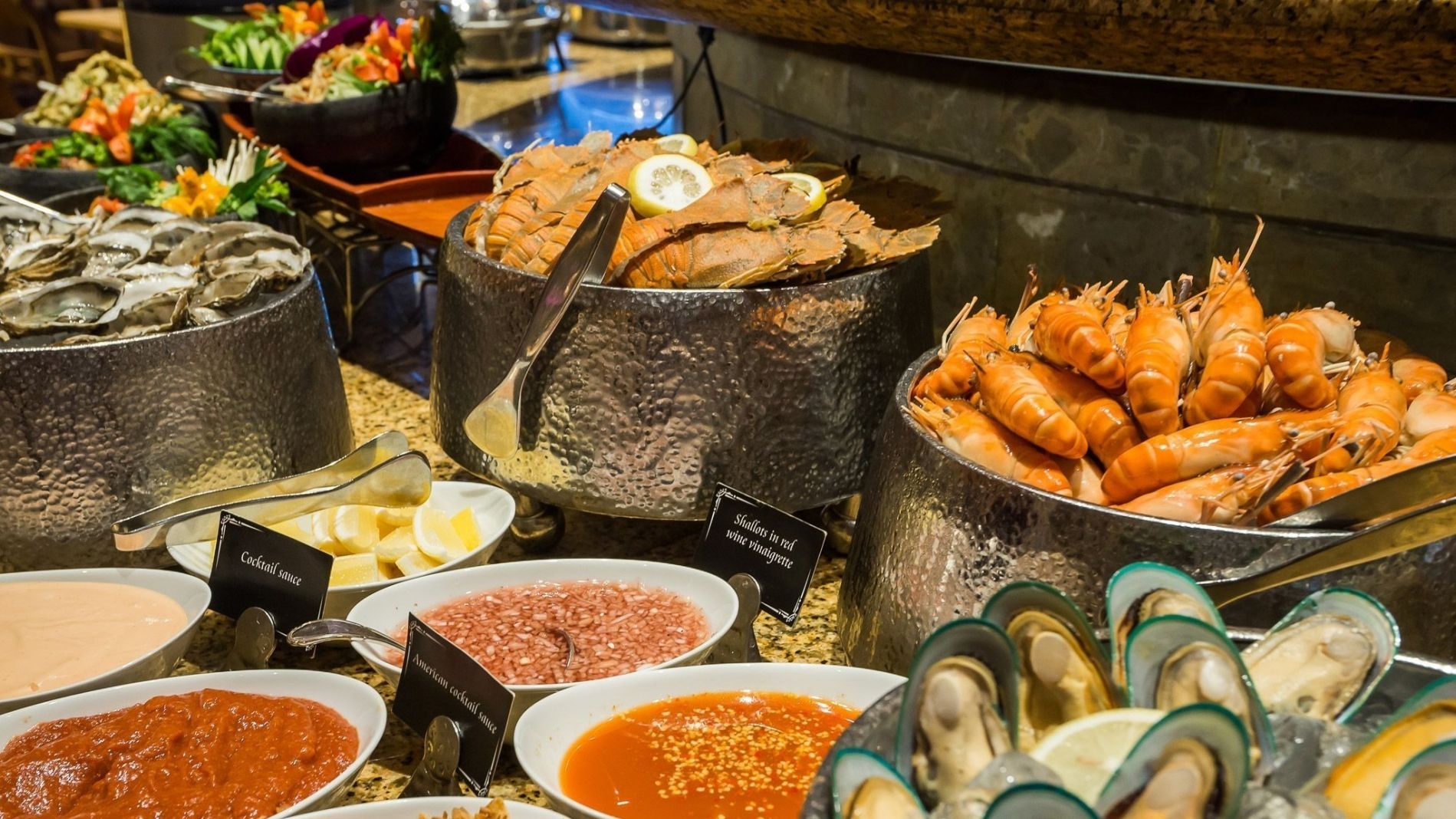 Orchid Café
Orchid Café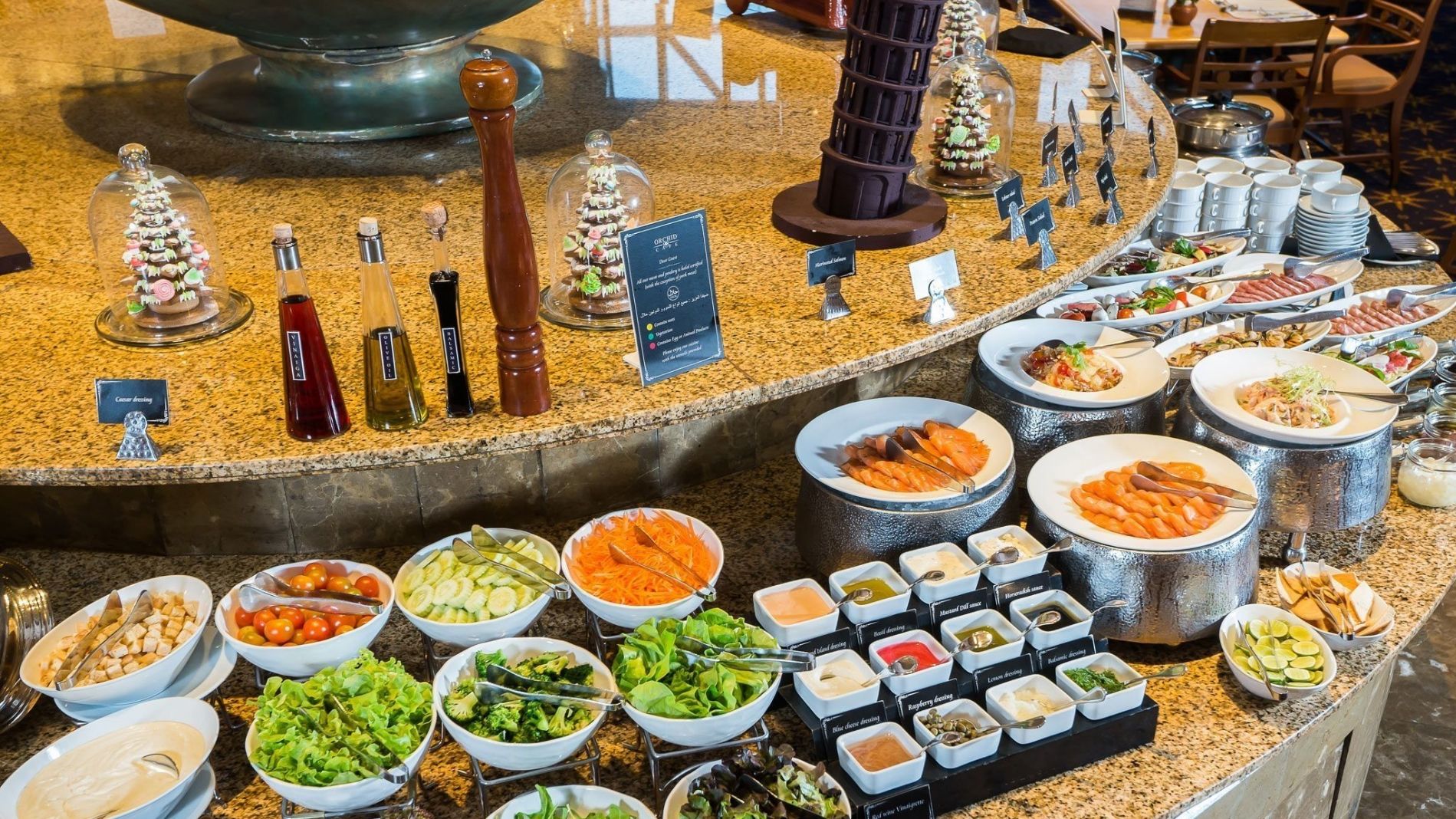 Orchid Café
Orchid Café
Orchid Café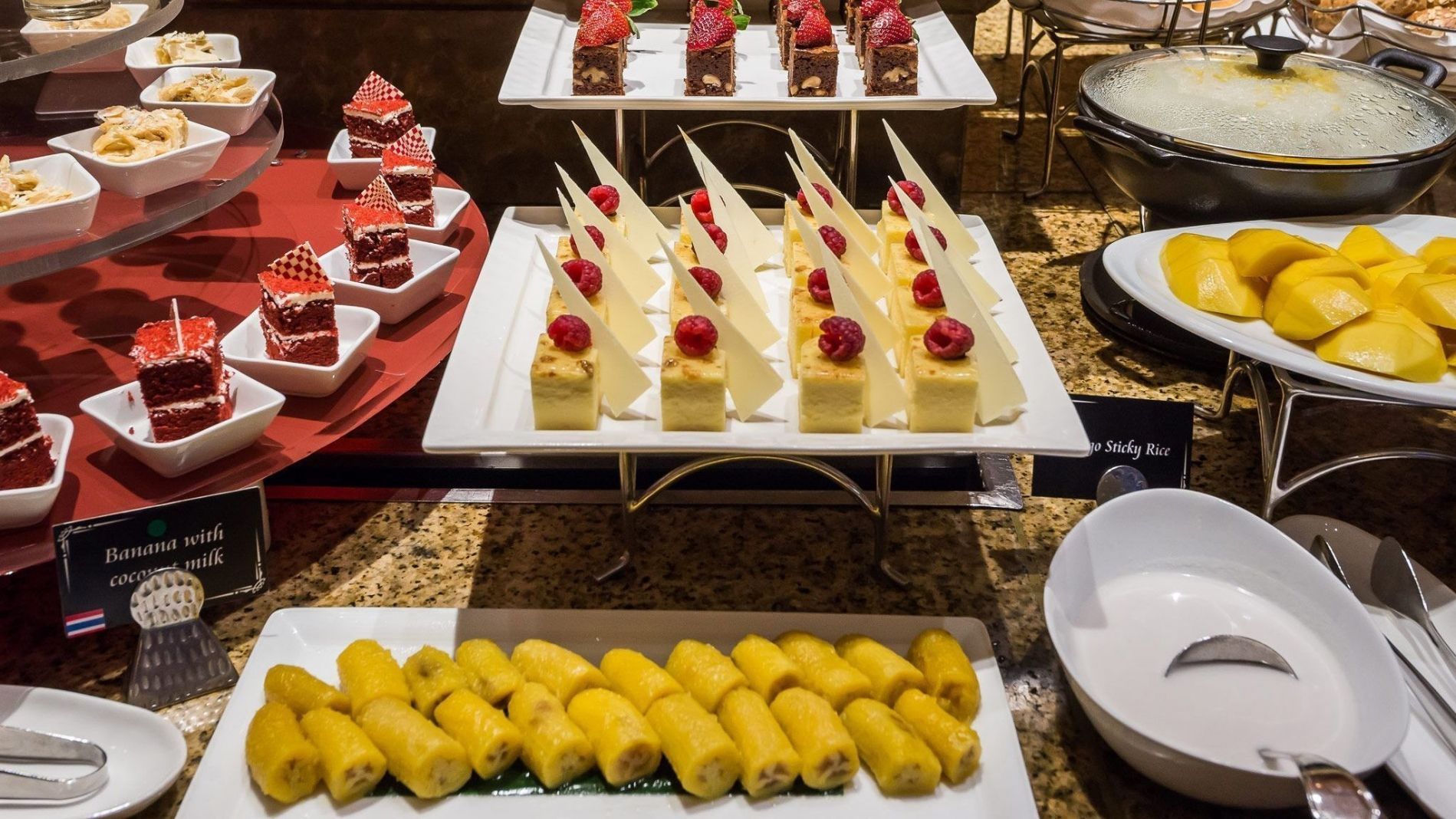 Orchid Café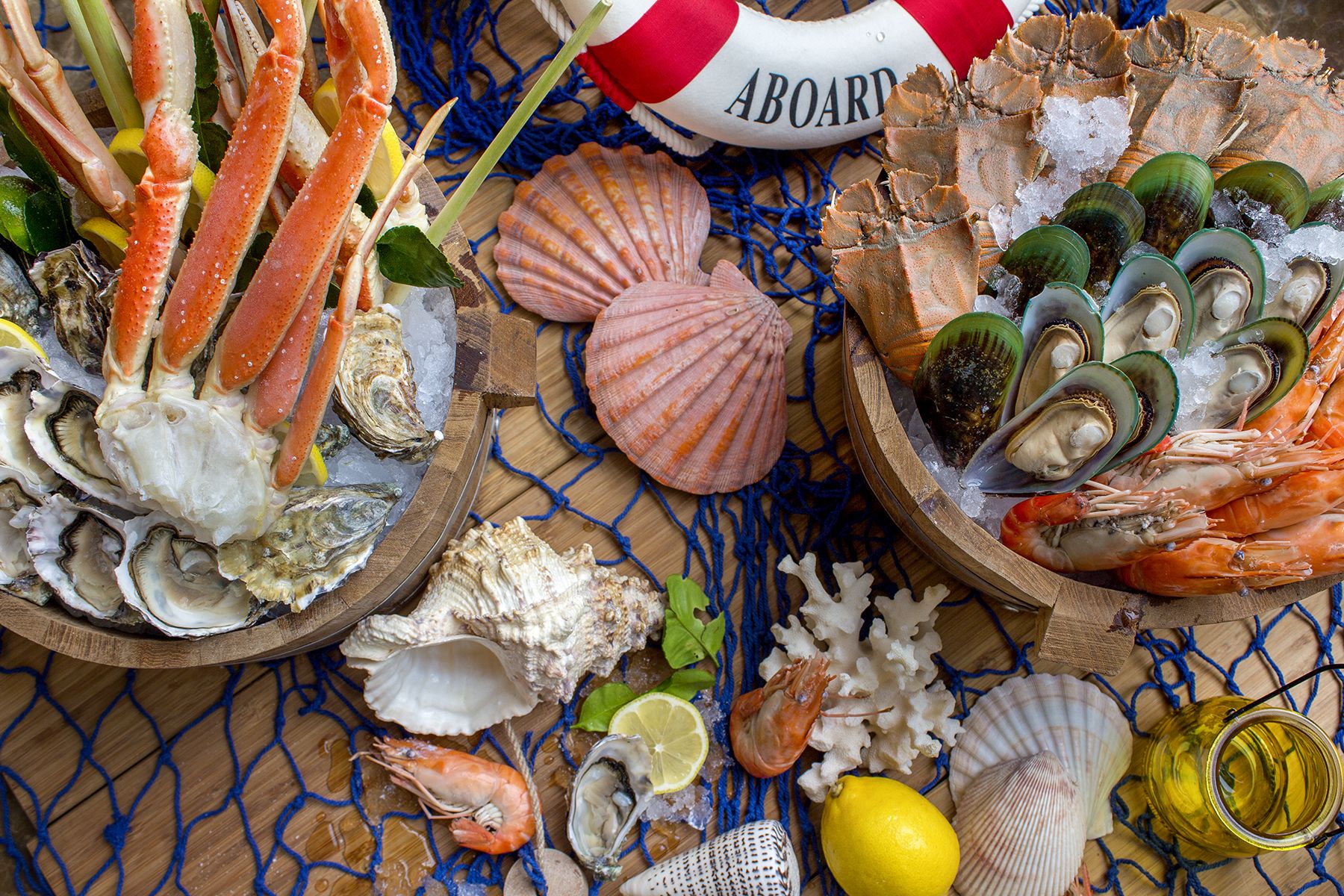 January
A Feast From The Sea
The feast of fresh local and imported seafood will include prized Alaska snow crab, velvet crab, succulent Dutch black mussels, razor clams, sea almonds, whelks, Irish and French oysters, and Thai rock lobster. There will also be live grill stations cooking haddock, Spanish mackerel, imported tuna and salmon steaks to order or enjoy Norwegian salmon, grouper fish and more from the carving station.
February 14
Valentine's Day
At Orchid Café, you can make Valentine's Day memorable for your loved one with a romantic Seafood Buffet Dinner. The special feast of freshest seafood, international cuisine, Japanese sushi, sashimi and premium quality meats is the perfect way to say "I love you."
International Lunch and Dinner Buffet
Renowned as one of the finest international buffets in Bangkok, dining in the elegant setting of Orchid Café adds a sense of occasion to every lunch and dinner. The perfect choice for dining with friends and family or with business clients, the beautifully displayed buffet includes a feast of ethnic cuisines from around the world. Diners can begin with the array of Italian antipasti with charcuterie, homemade pastas, smoked salmon, sun dried tomatoes, olives, and more. The culinary journey leads diners to India with fragrant curries, pappadum and pickles, to Japan with healthy sushi, sashimi and tempura, to China with steamed buns and dim sum, and the Middle East with hummus, tabbouleh, warm pitta breads, and not forgetting an authentic taste of Thailand with spicy salads, lemongrass-infused soups, and noodle dishes. There's also a carvery with succulent roast beef and lamb carved to order. The fabulous lunch and dinner buffet ends with a choice of imported cheese, nuts and dried fruits, a wide selection of our pastry chef's delicious desserts such as apple tart and cheesecake, and homemade ice creams.
Weekend Grande Seafood Buffet Dinner
Get together for an unforgettable meal at our Weekend Grande Seafood Buffet Dinner. Every Friday, Saturday, and Sunday evening, our chefs get creative with a fresh catch of the best local and imported seafood. On ice, the ideal starters include succulent French oysters shucked to order and enhanced with a dressing of your choice, plump New Zealand mussels, meaty rock lobster, tiger prawns, Alaskan crab legs, and more. Dishes include seafood soup, sea bass fillets, stir fried Thai dishes, and Japanese sushi and sashimi. Enhance your spectacular dining experience with chocolate fondue, a joy for the family.
Pre-purchase online and enjoy up to 50% off>
Beer Bucket: 3 local beers for only 500++ Baht
Breakfast Buffet: Monday - Friday

5.30 - 10.30 hours

Breakfast Buffet: Saturday - Sunday

5.30 - 11.00 hours

Lunch Buffet: Monday - Saturday

12.00 - 14.30 hours

Dinner Buffet: Daily

6.00 - 22.30 hours

All Day Dining: Daily

5.30 - 23.00 hours